The town of Cadiz is the county seat of Trigg County, which boasts of rich farmland and premier frontage on beautiful Lake Barkley. Cadiz is located right off of I-69, which makes it an easy 50 minute drive to Clarksville, TN. and a 90 minute drive down to Nashville, TN. The four-lane expansion of Hwy. 80 heading west from Cadiz to Mayfield is nearly completed along with two brand new four-lane bridges over Lake Barkley and Kentucky Lake.  Once finished, this will allow for a nice, quick drive down to Land Between the Lakes (LBL) and beyond. The quiet town of Cadiz tends to see new faces from some of the vacationers staying on Lake Barkley, but locals have the advantage of lake life all year long.  Just a short drive and you will be at Lake Barkley from just about anywhere in Trigg County. There's plenty of neighborhoods with waterfront properties along the scenic roads around the lake.  Lake Barkley has some of the best catfish, crappie, and bass fishing in the U.S.  If you love the great outdoors, this is a great area to live!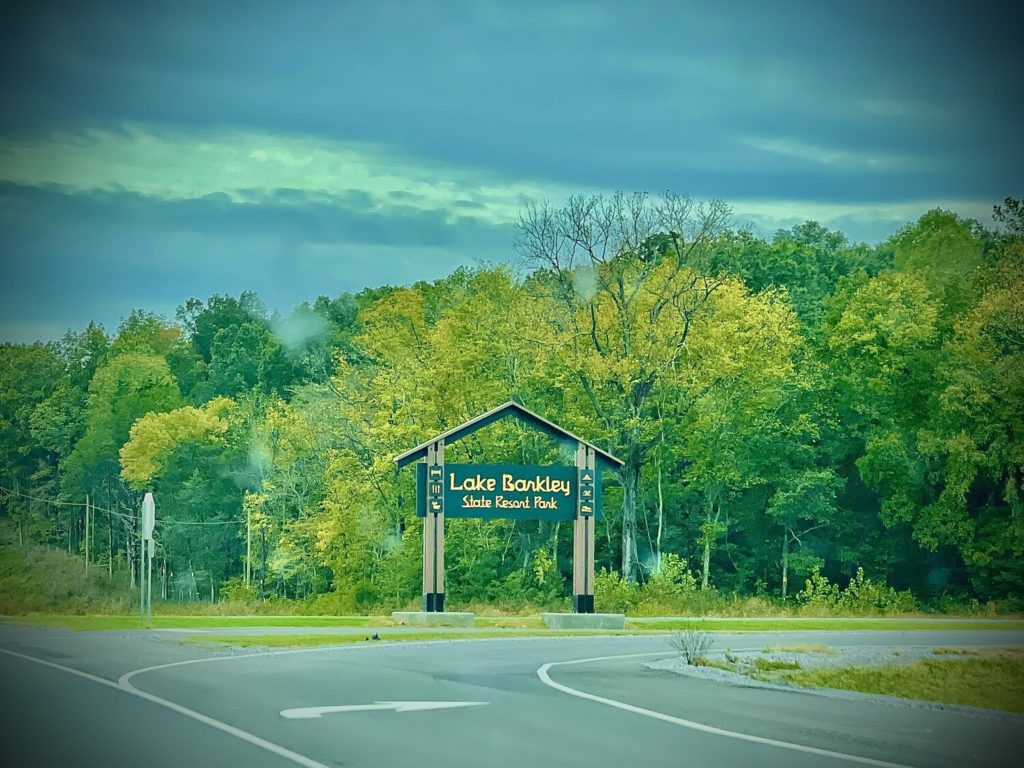 Prizer Point Marina and Resort on Lake Barkley is a popular place to enjoy some sunshine and lake life fun! Stay in one of their water-front cabins, or sleep right on the water in one of their "hassle -free" houseboats. They have boat rentals to take a spin and enjoy time spent in the wide open waters exploring all you want of Lake Barkley, and Kentucky Lake! This resort offers fun activities including an indoor/outdoor swimming pool, zero gravity splash pool, giant chess set, basketball court, a play ground, petal carts, and more. Good times don't end there— The Pier Floating Restaurant serves up delicious breakfast, lunch and dinner right on the water! They will cater food for large groups, which makes this beautiful resort a great option for hosting reunions, retreats, and other large gatherings.
Located on a peaceful inlet of the lake, Lake Barkley State Resort Park, is tucked off the beaten path and nestled in the gorgeous pines of Lake Barkley. The grand Barkley Lodge is the centerpiece of the resort with it's beautifully crafted post and beam construction comprised of Western cedar and Douglas fir. This rustic lodge reflects the beauty of the nature surrounding it. Windows on the Water, the lodge's restaurant, has windows soaring up to it's tall ceiling and gives patrons a panoramic view of the lake from any table!  Enjoy breakfast, lunch or dinner in this classic lodge-style dining room with a stunning stone fireplace is anchored in the the center of the room. They're known for their excellent buffet serving up country fare, such as freshly cooked fried chicken, fried catfish, brisket, and all the hot sides and salad you could want.  They serve buttery, soft rolls at the table, and their make-your-own strawberry shortcake is a must!  Once you're good and full, relax on the rocking chairs on the deck, or better yet, take a walk and explore the scenic grounds. This resort offers a wide range of accommodations from hotel rooms with balconies overlooking the lake to more spacious cottages.  Experience old fashioned camping by staying in one their rustic cabins or bring your own R.V. and park it at their campground with utility hook-ups. Rent a golf cart to get around the sprawling resort, and speaking of golfing— the resort's Boots-Randolph 18 hole golf course is great way for the avid golfer to start their day. With trails to explore, a swimming pool and a sandy beach, you can play your day away.  If you're looking for something new to try, visit their horse stables that offer guided trail rides on property. The Barkley Lodge Resort is a perfect weekend retreat close to home! 
Land Between the Lakes National Recreational Area (LBL) is just across Lawrence Bridge over Barkley Lake and offers the best outdoor adventures this side of the state. With over 100 miles of trails, there's so much to explore. The Hematite Lake Trail is an easy hike that's great for the beginner. This lovely nature trail goes around a serene, small lake that's tucked into LBL.  Just down the road is the Honker Lake Trail, which makes a wide loop around larger Honker Lake, an inlet of Lake Barkley.  This 5.4 mile loop trail is easy to follow and offers a bit more more variety of landscape and scenery. There are some small hills and plenty of shade and a great place to picnic by the water. Continue across the water on the a concrete walkway over the dam, which offers gorgeous views. This walkway can be flooded in the rainy season, however that might appeal to an experienced hiker interested in a challenge.  Honker Lake's still waters make a perfect spot to kayak or canoe.  LBL's Bison and Elk Prairie let's you experience the wide open spaces that comprised Kentucky's landscape centuries ago. First thing in the morning or evening is the best time to catch lots of the animal sightings.  The Golden Pond Visitor's Center and Planetarium isn't far for those wanting some education on local history or our magnificent night's sky. There's so much to do in LBL, and it's all near Cadiz!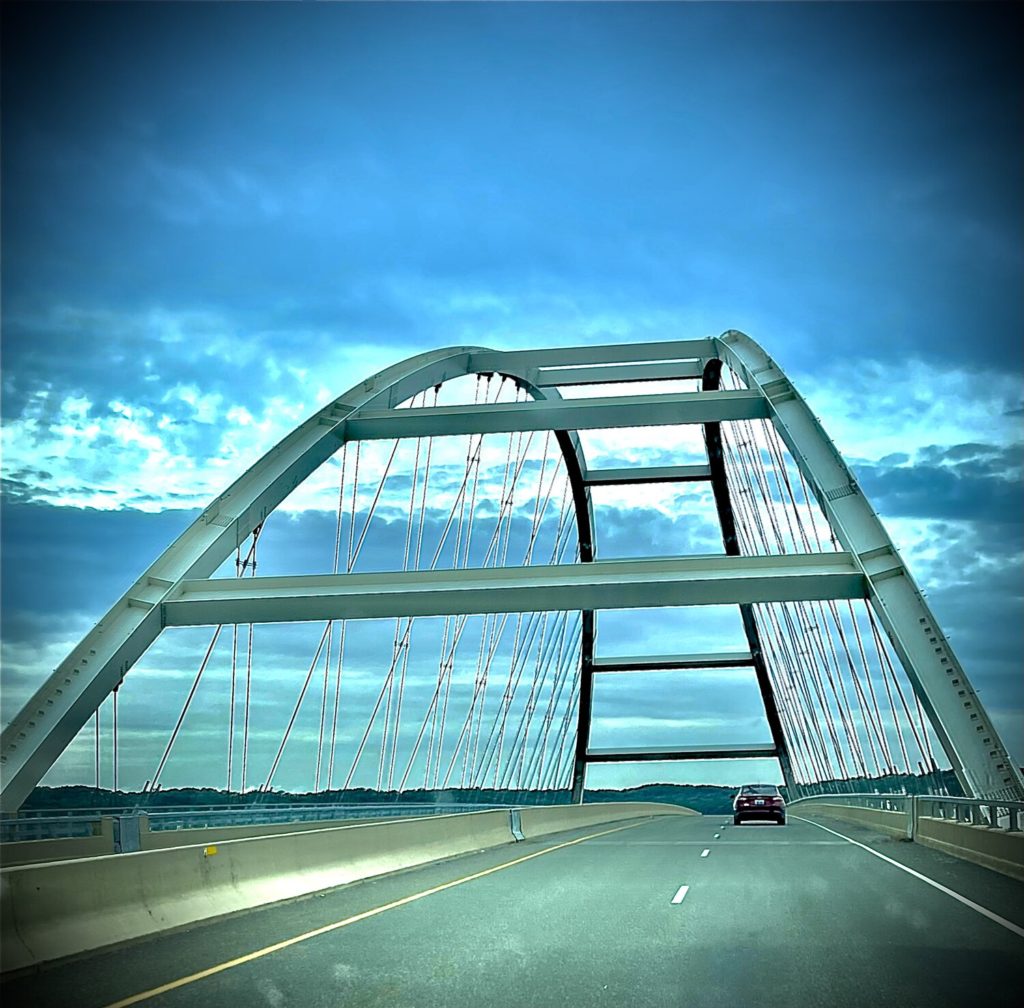 Some of the best shopping is found in Cadiz's quaint, historic downtown! If you like to thrift or go antiquing this is the place to start your search. At The Purple Pig antique store, you're sure to find something beautiful and unique or that nostalgic piece you need back in your life. Cadiz Antique Mall is another great place to take your time browsing and enjoy looking through all the interesting booths until you run across the treasure you can't live without. Better yet, they have their own ice cream parlor to treat yourself to your favorite flavor of hand-dipped ice cream before you leave. The Tin Roof is one of the newest boutiques in town. Located near the interstate, this boutique has the cutest farm house and country style home décor in gorgeous displays. They also carry a large selection of delicious candles, boutique style clothing, jewelry and ladies bags. The sweet Southern girls who work there make beautiful seasonal wreaths that tend to sell out quickly, but their store has been put on the map for their incredible selection of Christmas décor each holiday season! If there's anything you can't find at Cadiz, Clarksville and Nashville are both close enough for an excellent day trip.
Cadiz residents have a delicious selection of restaurants! One of the most well-known is the Harper House that serves up delicious modern Southern cuisine. Whether you want a juicy filet mignon cooked to perfection, Kentucky crispy hot chicken, or shrimp and grits you will be impressed! They have a wide variety of food for any pallet, and they serve an exquisite brunch with well-crafted coffee drinks. It's clear to see why this restaurant is one people drive to from all around. Opened up in 1929, Ferrel's Snappy Service, better known as "Ferrel's" has one of those old-fashioned burgers that's simply delicious. While this small diner looks like hole in the wall, their classic food is some of the best around making it a staple to the community. For a cooked-to-order breakfast like your mama's makes, go to Granny's Country Kitchen to fuel you for the day
The community of Cadiz offers quality events that locals come together for each year, such as the Cadiz-Trigg Farmers Market! Being a thriving farming community, this summer market showcases the best locally farmed meats and freshest produce. The Amish also set up booths and sell their made from scratch jams, jellies, pastries, and breads. Buy some plants or flowers to spruce up your patio for the season. Every October, Cadiz has their annual Country Ham Festival where the town comes together in honor of the thing that has put them on the map—their world famous country ham! Come out for a couple of days of fun that include free pit smoked BBQ to enjoy and many games and rides. For good measure, they even make the World's Largest Ham and Biscuit! It's a great time to meet up with friends and celebrate living in a sweet community like this one.
Cadiz is an endearing town in a beautiful area. It doesn't take long to come across the beauty in the landscape and community that captures the eyes of those that call Cadiz home.
Homes for Sale in Cadiz