Graves County, Kentucky, is a community that prides itself on hard work and family values.
Many of the residents are multi-generational because those raised in Graves County tend to stay and invest in the community in which they grew up. However, it's also warm and welcoming to new residents.
From farming to manufacturing, the county thrives with the traditions of starting work early to develop strong work ethics.
The county is full of things to do, has excellent schools, a public transportation system that makes it easy to get around, and presents an affordable lifestyle.
Things to Do in Graves County
One of the things that makes Graves County a great place to call home is the community spirit that permeates the area.
Community celebrations, festivals, and special events are a way of life in Graves County. Events include:
Fancy Farm Picnic
Amish Consignment Sale
Purchase Players
Mayfield Trade Day
Glory Days
Gourd Patch Festival and Art Show
A-Maize-ing Farms Corn Maze
Summer Music Fest
There are also a few must-see sights and venues throughout the county, including:
Edana Locus Mansion, the local commerce center
Wooldridge Monuments, a collection of life-size statues
The Ice House Art Gallery
Rails to Trails for biking, hiking, and walking
Water Valley, a Civil War site
Henson's Broom Shop and General Store
Homes for Sale in Grave County, Kentucky
Education in Graves County, Kentucky
Graves County Schools manage the public schools for Graves County, Kentucky, in which there are a total of nine schools; seven elementary schools, one middle school, and one high school.
Schools in Graves County, Kentucky include:
Central Elementary
Fancy Farm Elementary
Farmington Elementary
Lowes Elementary
Sedalia Elementary
Symsonia Elementary
Wingo Elementary
Graves County Middle School
Graves County High School
There are also three private schools, including:
Northside Baptist Christian School
Shedd Academy
St. Joseph Catholic School
Higher education isn't far away from Graves County, either, with four colleges and universities within fifty miles, including:
Murray State University, 20 miles away
Murray State University, Paducah Regional Campus, 23 miles away
The University of Tennessee at Martin, 30 miles away
Bethel University, 42 miles away
The Climate in Graves County, Kentucky
The climate in Graves County, Kentucky, is perfect for nurturing the countryside's lush farmlands. On average, in a year, the sun shines in Graves County a total of 199 days, warming the area to high summer temperatures of about 90 degrees.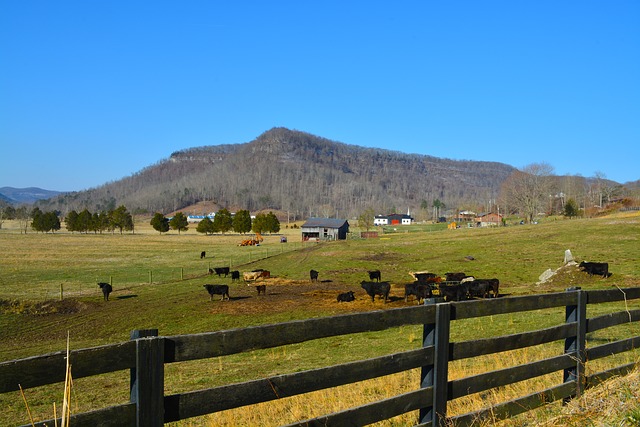 The area receives measurable precipitation, on average, 106 days per year, creating a collective 52 inches of rain, above the US average of 38 inches of rain per year.
Snow also falls on the county, around six inches worth per year, far below the national average of 28 inches of snow.
Winter temperatures in Graves County fall just below freezing to an average of 27 degrees.
Public Transportation in Graves County, Kentucky
PAL, or the Paducah & Louisville regional railroad, stretches 265 miles with Graves County's Mayfield.
There are three ways to access water and river transport within 25 miles from Mayfield, including The Port of Paducah, Fulton/Hickman, and Calvert City.
There are two local airports within Graves County, KY, including The Mayfield-Graves County Airport, which is three and a half miles from Mayfield, and the Barkley Regional Airport, which is 27 miles from Mayfield.
For international air travel, guests and residents rely on The Nashville International. Airport, 154 miles from Graves County.
Living in Graves County, Kentucky
Graves County, Kentucky envelops three cities, including Mayfield, which is the county seat. Other cities include Water Valley and Wingo. The county also houses five census-designated places and 17 unincorporated places.
The county spans more than 550 square miles combining farmland, commerce, and industry.
The county is home to about 37,510 residents who fuel their community with hard work and family values. Among the residents, the annual median household income is approximately 41,965, modestly below the state's annual median household income of $48,375.
Residential properties in the area hold median values of approximately $103,689, more affordable than the Kentucky average home value of $141,000.
Conclusion
Whether you're attending one of the county festivals, shopping at the area's commerce hub, or visiting the area's many interesting sites, there's something for everybody to do in Graves County, Kentucky.
The residents of Graves County respect hard work, family ties, and community. Each person does their part to give back, support local business, and to keep Graves County, Kentucky a great place to call home.
Have Questions? Ask The Jeter Group!
The Jeter Group is the best source of information about the local community and real estate topics. Give them a call today at 270-909-1003 to learn more about local areas, discuss selling a house, or tour available homes for sale.