Staging your house for sale is one of the most crucial things you can do to expedite the sales process and increase your sales price.
To stage your home means to dress it for success, just like you'd dress for a job interview or important meeting. You want your property to make the best possible first impression, so buyers are impressed enough to submit an offer.
Here are the steps to staging your house for sale.
Maintenance and Repairs
Making your house look pretty isn't the only part of staging. Staging begins with making sure everything in your home is working and in good condition.
When you accept an offer on your house for sale, the buyer's lender will have the house appraised and inspected.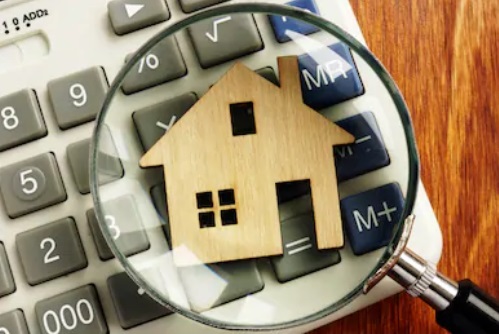 The inspector will check things like heating and air, electrical, plumbing, roofing, and will also check for pests, among other things. If you don't fix the problems ahead of time, you'll be faced with them during the inspection.
If your house doesn't pass inspection, the buyer has the right to negotiate a lower price or cancel the contract.
Remove the Excess
Decluttering your entire house is your first step in staging. It's also a great opportunity to start preparing for your upcoming move.
The goal is to remove any item you'll no longer use or need after your move. Clutter refers to old clothes, unused toys, old paperwork, knick-knacks, and that junk drawer in the kitchen.
Here's how to simplify the decluttering process.
Work on a single room of the house at a time, so you don't feel overwhelmed with an entire house in a state of chaos.
Take a trash bag with you for the trash and debris.
Have another bin or box with you for things you intend to sell or donate.
Bring a file for any important documents.
Consider a picture box for special photographs or keepsakes.
Allow yourself plenty of time to sort through your belongings, but also through your sentiments. Nostalgia permeates this part of the staging process.
Keep out only what you'll need between now and the time you leave. This includes furniture. Too much furniture can make rooms feel small, dark, and stuffy. While your China Cabinet may be a beautiful addition to your home, it may be time to put it in storage to allow the area to feel more bright and airy.
Pack the Personal Effects to Depersonalize
You don't need to pack up your whole house in one fell swoop. However, this is the time to pack or store anything that reflects your personal life and beliefs.
It's important to think from the buyer's perspective, who may not have the same passions and who may be offended. It's better to play it safe and tuck these things away until you arrive at your new place.
Things to begin packing include family photographs, kids' drawings, collectibles, books and magazines, wall decor, sports paraphernalia, political items, and other personal effects.
Not only are you staging your house for sale, but you're also developing a systematic way to pack.
You'll want to have as much of your belongings packed and stored as you can. The home you nested in that you're now listing for sale should be feeling a bit empty and bland.
Be patient with yourself during this process. By this point, you may be physically and emotionally drained from the decluttering, depersonalizing, and packing phases. Give yourself time to rest and then press on. You're almost there.
The Deep Clean
Cleaning is crucial. You can do the deep clean yourself or outsource to a cleaning company, but the job must be thorough.
For a house to feel fresh and inviting, it has to be impeccable. This means bleaching sinks, toilets, and bathtubs. Check under the sinks for any leaks, mold, or musty smells. Make sure the drains function properly.
From floor to ceiling, scrub the baseboards to the air vents and all the walls in between. Pay particular attention to your trash cans and the walls and floor around them. Tend to windowsills and make sure the glass is wiped clean.
Once your walls are clean, you'll be able to determine if they need to be painted. Or, if your walls are painted in bright, vibrant colors, they'll need to be painted. A fresh coat of paint can do wonders for the interior of a house for sale. Choose light, warm, soft neutral colors.
If you have carpet, give it a good shampoo. If, after cleaning, it still looks stained, tattered, or torn, it may be worth the investment to replace the flooring.
When buyers see less than ideal carpeting, they begin subtracting dollar signs from their potential offer so they can replace the carpets themselves after they take possession of the property.
Special Touches in Staging
There are small, inexpensive ways you can improve not only the appearance of your house for sale but also its perceived value. For example, you could replace all of the electrical sockets, and light switch plate covers as well as replacing window screens and doorknobs. None of these items are overly expensive, but they can increase the appraisal on your home.
Appraisers tend to calculate home values in $500 increments. Your small upgrades and fix-it projects could up the value of your home by $500 or more. The appraiser looks at a comprehensive market report to see how the value of your home compares to other houses in your area that have recently sold.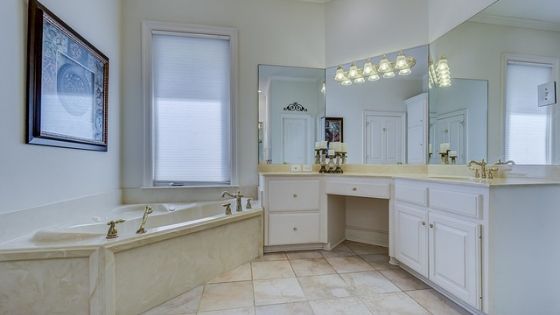 But he also considers how the house has aged or weathered. Your upgrades help your home look like it's aged well and has been maintained with care.
Buyers will also be aware of how updated the house looks. Although fingerprints and dirt on light switches and dingy or cracked electrical socket covers won't be deal-breakers, they will leave a different impression on a buyer than fresh and new.
You can also add accessories and elements to some areas of your home to create a feeling of comfort for buyers. For example, placing crisp white towels and white candles in a bathroom can give it a spa-like appeal.
In the kitchen, a vibrant bowl of fresh fruit can imply health and vitality. In the living area, live plants create a feeling of nurturing. And, a pot of fresh flowers outside the entryway emanates a vibe of welcome.
The Power of Curb Appeal
You understand the importance of preparing the inside of your house, but the outside is even more important. Use the same techniques you applied to the inside: decluttering, depersonalizing, cleaning, and accentuating the yards.
Make sure there's no debris or weeds. If there's a lawn, it should be mowed. Remove lawn or pool furniture unless it's arranged into conversational areas that add appeal to the home.
The outside of your house for sale is the first thing buyers will notice. They're either charmed or alarmed, and they tend to carry that essence with them throughout the home tour.
Your real estate has extensive experience in advising clients about how to stage their homes. Allow your agent to walk through your home with you, and trust the advice you receive on how to stage your house for sale.
Have Questions? Ask The Jeter Group!
The Jeter Group is the best source of information about the local community and real estate topics. Give them a call today at 270-909-1003 to learn more about local areas, discuss selling a house, or tour available homes for sale.
Summary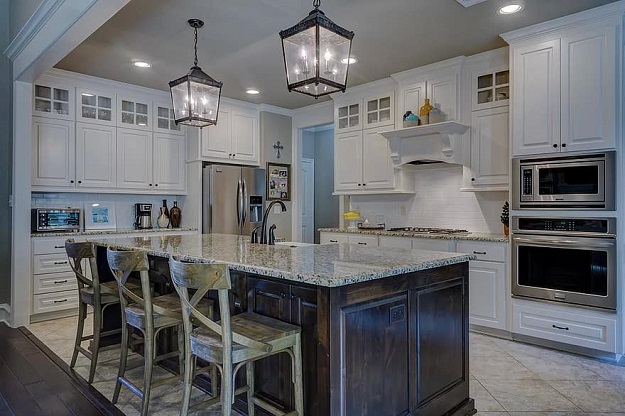 Description
Staging your house for sale is one of the most crucial things you can do to expedite the sales process and increase your sales price. You want your property to make the best possible first impression, so buyers are impressed enough to submit an offer.
Author